The global retail industry is dominated by a few key players, with Wal-Mart thumping its presence on several retail fronts. As aforementioned, Wal-Marts major competitors in general merchandise retailing include Amazon Inc. and Target Corporation (TGT) (Yahoo Finance, 2015). Other competitors include Costco in the warehouse club segment, and Kroger, Safeway and Albertson's in supermarket retailing. Some of the major factors influencing the competitive advantage of these companies include pricing, shopping atmosphere, store location, variations in merchandise mix and store formats, store size and brand image (Krafft & Mantrala, 2010). This section will explore the strengths, opportunities, weaknesses and threats facing the company in order to determine the how the above factors can be leveraged to Improve Wal-Marts competitive position in the global retail market.
Section I: Internal Strengths and Weakness
In order to fully appreciate the company's internal strengths and weaknesses, one should be cognizant of its strategic orientation. This can be inferred from the manner in which various managerial functions including leading, controlling, planning, and organizing are implemented. Wal-Mart's key strengths include its diversified product and brand portfolio, its robust distribution and store network and its marketing efforts. On the other end of the spectrum, its weaknesses include the legal controversies mentioned in chapter 3 and its declining profitability. The diversified product portfolio can be attributed to its leadership style, humble servitude, which ensures that the company as well as its employees are committed towards satisfying the needs of their customers. Moreover, while the controlling function affords Wal-Mart a considerable competitive advantage through its cost-leadership strategy, the planning function has seen the company establish the robust distribution and store network. Most of the company's weaknesses originate from the leading and organizing functions. Despite the fact that Wal-Mart's leadership style is founded on customer service, it has been rated as the retailer with the worst customer service, according to the American Consumer Satisfaction Index (ACSI) (Hess, 2013). The organizing function has also failed due to the management's apparent inability to control its internal affairs, which has resulted in a dented corporate image and poor industrial relations.
Leadership
According to Michael Bergdahl, the author of the book, The Sam Walton Way, there are three basic beliefs at the heart of Walmart's leadership style, including "respect for the individual", "service to customers" and "strive for excellence". Bergdahl argues that these beliefs stipulate interactions with customers, between distribution centers and stores and home office team members. Wal-Mart's Chairman, S. Robson, once revealed in an interview that the leadership style adopted by the company is that of humble servitude (Karlgaard, 2009). He argued that the main role of leaders was to listen to customers, thereby establishing a service spirit within the organization. The company has however been criticized for poor customer service, which is a likely indicator of poor implementation of its leadership strategy.
Nonetheless, the leadership function is effective as far as meeting customer needs is concerned. Wal-Mart stocks a wide variety of products and brands, which have the capacity to effectively meet the diverse tastes and preferences of its customers. The company particularly offers six categories of products including groceries, apparel, health and wellness products, entertainment, and home products. These products are further offered under a myriad of major brands and private labels that are tailor made to meet various customer needs. Some of the private labels offered by the company include Bakers & Chefs, Athletic Works, Canopy, Equate, George, Faded Glory, Home Trends, Great Value, Members Mark, Mainstays, Ol' Roy, No Boundaries, Parent's Choice, Puritan, Ozark Trail, Sam's Club, Sam's Choice, Spring Valley, Secret Treasures, and White Stag (Global Data, 2014).
Controlling
Like leadership, the controlling function is only partly effective. The effectiveness of Wal-Mart's controlling function is evidenced by the implementation of its low-cost leadership strategy, which is perhaps the main source of the company's competitive advantage. Wal-Mart attracts a wide range of customers by availing a broad spectrum of low cost general merchandise in its stores across the globe. To achieve this, the company relentlessly controls its cost drivers and strives to maintain an efficient supply chain. Wal-Mart also works closely with reputable and reliable suppliers in order to sustain its competitive advantage over its rivals. In this regard, its procurement personnel dedicate a considerable amount of time meeting vendors and analyzing their cost structures in a bid to determine how they can minimize their operation costs for the mutual benefit of both stakeholders (Brea-Solís, Casadesus-Masanell, & Grifell-Tatjé, 2012).
The company's marketing department supports its corporate strategy by ensuring that the company's products and services meet customer needs. This is achieved through four different retail concepts, including Supercenters, Discount stores, Neighborhood markets and Sam's Clubs. Other than that, the company strives to improve and upgrade its technological capabilities in order to enhance efficiency and effectiveness within the organization. It particularly leverages computers, information systems and satellites to communicate with vendors and facilitate electronic order placement and tracking of inventory and sales. This not only enables the procurement team to facilitate fast and effective communication with suppliers, but also helps in identifying slow moving items, which in turn promotes the overall efficiency of the supply chain. Technology has also been used to automate labor-intensive tasks, which has gone a long way in reducing the company's operating costs.
On the other end of the spectrum, the company has failed in controlling its operating costs resulting in a decline in its overall profitability as evidenced by the downward trend in profitability ratios, despite a marginal increase in both revenue and gross profits. Wal-Mart's operating margin dropped slightly by 4.73%, which was accompanied by a 7.44% decline in net profit margin in 2014. This decline was occasioned by higher operating costs, suggesting that the company had failed to capitalize on the substantial growth it had achieved during the same year. This could be a likely indication that the company has started experiencing the diseconomies of large scale production.
Planning
Planning entails identifying goals for future organizational performance and deciding on the resources needed and the tasks that should be carried out to achieve them (Daft, 2010). Wal-Mart's planning function has over the years proven to be very effective, given its ability to maintain a majority market share in the global retail industry. To this end, the company strives to expand its geographic coverage both in the U.S. and overseas markets. Apart from expanding its operations, Wal-Mart also makes deliberate efforts to cement its dominance in existing markets before it moves into new territory. This is for instance achieved by saturating its current location by opening stores around the outskirts of a targeted metropolitan area (Ovcina, 2010). The company enters into overseas markets through foreign direct investment and acquisitions. Because the senior management at Wal-Mart appreciate the role played by foreign cultures on the success of its overseas subsidiaries, they ensure that these subsidiaries remain local by employing native managers and customizing their products and services to match the tastes and preferences of the foreign markets (Ming-Ling, Donegan, Ganon, & Kan, 2011). The company further promotes its expansion by employing simultaneous offensive strategies such as creative store layouts and color schemes, attractive merchandise displays and product promotion (Tanwar, 2013). It also endeavors to pre-empt unforeseen competition by acquiring a majority market share in new markets and forcing small-scale retailers out of business.
Wal-Mart's robust distribution and store network enhances its overall efficiency in serving its customers. The company operates its stores under at least 70 banners in a variety of formats which include supercenters, discount stores, neighborhood markets, cash-and-carry stores, club stores, apparel stores, and restaurants. As of January 2014, the company was operating 10,942 retail outlets in 26 countries, including 4,203 stores in the U.S., 6,107 stores in other parts of the world and 632 Sam's clubs. On the global front, the company operates stores in 11 countries, including Mexico (2,199), Central America (661), the UK (576), Brazil (556), Japan (438), China (405), Canada (389), Chile (380), Africa (379) Argentina (104), and India (20) (Global Data, 2014). These retail stores are supported by distribution facilities that are strategically located in its various operating geographies. This robust network of retail outlets and distribution facilities promotes the company's market penetration, which enables it to maintain its position in the global retail industry.
Apart from its diversified product and brand portfolio and robust distribution and store network, Wal-Mart also engages in aggressive marketing activities, which go a long way in promoting brand awareness. In a bid to attract new customers and compete favorably with other key players in the industry, the company has formulated several product promotion campaigns such as Every Day Low Prices (EDLP), Sam's Clubs, Store of the Community and Rollback, which have proven to be very successful. The EDLP program, which guarantees its customers low prices on goods on a daily basis, enables the company to maintain a constant growth in its market share in major categories such as food, consumables and apparel. Much like EDLP, the Rollback program passes the benefits accrued from the company's scale of operations to customers through reduced prices while Sam's Clubs enable registered members to buy a variety of branded merchandise at lower prices. On the other hand, the Store of the Community program ensures that the company's outlets stock goods that are tailor made to meet the needs of customers in specific geographic locations. These programs have seen Wal-Mart attract a large customer base while at the same time promoting brand loyalty.
In addition to its marketing campaigns, the company's strong market position also helps to attract new customers and enhance brand loyalty. As aforementioned, Wal-Mart is the largest retailer worldwide in terms of revenue. The company particularly commands a strong market presence in the U.S., Puerto Rico and Mexico. This strong foothold affords the company economies of large scale production, which are passed on to customers in these markets through reduced prices. The robust network of supercenters, discount stores, neighborhood markets, cash-and-carry stores, warehouse club stores and other formats of the company and the accessibility of these stores to customers not only promotes brand awareness but also enhances customer loyalty. The benefits of Wal-Mart's strong market position are twofold. While venturing into the global market helps the company to enhance its brand equity, it also contributes significantly to its overall profitability.
Organizing
Organizing involves assigning tasks, grouping tasks into departments, delegating authority and allocating resources across the organization (Daft, 2010). Wal-Mart's organizing function is quite ineffective, judging from the legal controversies arising from its alleged deviation from the state and federal minimum wage laws and a series of other class action suits that have been levelled against it by various stakeholders (Hsu, 2014). In 2013 Wal-Mart was faced with a class-action suit that had been filed by the Texas Hearing Aid Association for allegedly selling hearing aids without a state mandated license (Kirkwood, 2013). Later the same year, the company was also adjudged guilty in the U.S. Hazardous Waste Cases, after which it was prompted to pay a fine amounting to US$82 million (Clifford, 2013). Wal-Marts corporate image was further dented by a class-action suit arising from gender discrimination charges levelled against it by its warehouse club store's female employees in the U.S. At least 1,600,000 employees claimed that they were discriminated during promotions, pay, training, and job assignments (Nguyen, 2013).
Section II: External Opportunities and Threats
Porters Five Forces Framework can be used to elaborate the nature of the competitive environment in the global retail market. To this end, the framework is used to analyze the threat posed by substitute products and new entrants, the bargaining power of buyers and suppliers and the competitive rivalry among sellers. This analysis will provide valuable insights on the opportunities and threats available in the company's external environment.
The threat of substitute products is relatively weak because the major competitors of big box retailers are small grocery stores, which charge higher prices for their commodities. This is because the former enjoys economies of large scale production, which enable them to charge lower prices for their commodities. The threat of new entrants is also weak due to the high barriers of entry occasioned by the aforementioned economies of scale and high capital requirements. Moreover, key players in this industry are also making deliberate efforts to ensure that new entrants are locked out of the market.
Better still, there are very many suppliers in the market, which implies that they have a weak bargaining power. Similarly, buyers have a weak bargaining power because there are very many buyers in the market such that the individual actions of a single buyer have no significant influence on market prices. Additionally, these buyers purchase goods in very small quantities, which have a negligible impact on market demand. Other than that, most buyers are loyal to specific brands, which makes their price elasticity fairly rigid. Finally, there is a fierce competitive rivalry among the industry titans because they are all striving to gain majority share of the market and enhance their overall profitability.
Even though the company has outlets in several parts of the world, there is still room for expansion and as such, its strategic expansion is still a viable opportunity. Moreover, the company can promote the demand for its private label products and adopt strategies that will increase consumer spending in the U.S. Given that Wal-Mart already has litigation issues with its employees, one of the major threats for the company is an unfavorable change in labor laws. Furthermore, because the industry is characterized by fierce competitive rivalry, the company is faced by the threat of intense competition. Another threat is the risk associated with unreliable suppliers, which might result in unforeseen shortages.
Opportunities
Because Wal-Mart sells a broad spectrum of private label products in its stores, its global expansion provides a unique opportunity for the company to promote the demand for these products. Due to the recent series of economic recessions, consumers are increasingly opting for the private label brands because they are relatively cheaper compared to mainstream brands. While their competitive prices play a critical role in promoting the demand of private label brands, the company is making deliberate efforts to improve the packaging and quality of its brands in a bid to curb the stigma associated with these products. Increased demand of private labels might contribute to a significant growth in the company's profit margin, which can in turn be transferred to customers in terms of reduced prices.
Wal-Mart can continue to expand its operations to other parts of the world through Greenfield investments, strategic alliances and selective acquisitions. Countries like Mexico, Brazil, Japan, Chile and the UK are characterized by growing economies, which will ultimately contribute to a decline in the rate of unemployment thereby increasing their disposable incomes. This could positively influence their buying patterns and as such, Wal-Mart should focus on expanding its operations in these countries to improve its global market share and enhance its overall profitability.
Other than that, the company stands to benefit from the increased consumer spending in the U.S. which was signaled by the 0.50% increase in both personal and disposable income and 0.20% increase in consumption expenditure in 2014. Nevertheless, this metrics represent a significant decline from 2013 when the personal income increased by 2.8% while disposable income increased by 1.90% and 3.10% respectively (Global Data, 2014). While this decline is a red flag, it is an indication of the country's potential demand for the company's products. Wal-Mart can capitalize on the increased consumer spending in the U.S. by offering a diverse product portfolio under a myriad of brands, which will enjoy significant market penetration owing to its massive presence in the country.
Threats
Changes in Labor laws especially in the U.S. could curtail the company's ability to recruit and maintain qualified personnel in its stores. The U.S. government recently raised the minimum wage rate to at least US$ 8.00 in more than 10 states including Vermont, Rhode Island, New Jersey, D.C., Nevada and Illinois (Global Data, 2014). Worse still, some states such as Oregon and Washington have a minimum wage rate of US$ 9.00. Because the company employs over 2.2 million qualified employees, this will result in a significant increase in operating costs, which could translate to poor financial performance.
Additionally, the company is facing stiff competition from other key players in the industry in all it segments, which could have a negative impact on its growth. Despite a considerable growth in the global retail market, Wal-Mart's major competitors including Tesco PLC, Target Corporation, Metro AG, Macy's, Inc., The Kroger Co., Costco Wholesale Corporation, and J. C. Penney Company Inc. have also adopted expansion strategies to match this growth (Global Data, 2014). The market has also witnessed a number of mergers and acquisitions, which have resulted increased market consolidation.
Finally, the fact that Wal-Mart majorly stocks outsourced products and brands exposes it to risks associated with unreliable suppliers. The company's ability to offer cheap products and services is also hinged on the cost of goods acquired from suppliers, which makes it difficult to gain sustainable competitive advantage over its rivals. The reliability of suppliers is influenced by several factors including economic and political stability, the financial stability of individual suppliers, the availability and cost of raw materials and the cost of transportation. These factor could adversely affect the revenue obtained from merchandise sales hence resulting in a decline the company's overall profitability.
Section III: Evaluating the SWOT Analysis
Wal-Mart can leverage its strengths to promote customer satisfaction because its outlets are in close proximity to its customers. Moreover, its low cost-leadership strategy will ensure that its customers get more value for money. However, the company should not overlook the role played by employees both in achieving customer satisfaction and facilitating its profitability. The fact that the company is challenged by the increase in minimum wage rates is a likely indicator that its employees are remunerated very poorly. While this practice might be consistent with its cost-leadership strategy, the management of the company should consider the impact of poor industrial relations not only on its corporate image but also on employee morale.
Poor remuneration packages might discourage employees from serving customers effectively, which might have a negative impact on customer satisfaction. Customer satisfaction can only be achieved if the employees are also satisfied with their working conditions and terms of employment. As such, Wal-Mart should endeavor to maintain a motivated workforce. To achieve this, the company should compensate its employees fairly and cultivate a culture that will encourage them to be inclined towards assisting customers. In essence, the company should provide both intrinsic and extrinsic rewards to motivate them towards achieving its goals and objective. This strategy will kill two birds with one stone, because the company will be in a position to meet the new labor laws while at the same time promoting customer satisfaction. While the company should continue to pursue its expansion strategy, it should transfer some of benefits accrued from the scale of its operations to employees as opposed to transferring all the benefits to customers. Even though customers will have to pay slightly higher prices for commodities, the efficient service delivery will maximize their satisfaction hence retaining their loyalty.
CHAPTER 5
Section I: Summary
The main aim of this research was to analyze the strategic position of Wal-Mart in order to identify any weakness inherent in its strategic plan that could negatively influence its future success. It is established that even though Wal-Mart's success is driven by the goals outlined in its corporate strategy, there are several issues that could curtail the implementation of these goals. First, the company has a dented corporate image, which could adversely affect its relationship with its customers and other key stakeholders. Secondly, the company should consider increasing the remuneration packages offered to its employees and improving their working conditions. Additionally, corporate hunger for international expansion and additional market gain has clouded Wal-Mart's judgment when it comes to recruitment and selection of qualified personnel. Furthermore, the company needs to address its perception on how to infiltrate, navigate and dominate the global discount of the retail industry.
Wal-Mart has also laid too much emphasis on its globalization strategy at the expense of its customers who are the main source of its success. The company's position in the global retail market relies heavily on brand loyalty which has mainly been achieved by offering a wide variety of products and services at competitive prices. Price competition has however proven to be unsustainable over the years and as such, the company should jealously safeguard this loyalty by promoting customer satisfaction. This can mainly be achieved by improving customer service. Improved customer service however implies that the company should be in a position to motivate its employees to treat these customers with admiration and respect. Nonetheless, this cannot be achieved unless the employees are also satisfied with their remuneration packages and terms of employment.
Section II: Recommendations
In order to change the employees' perceptions and attitudes towards customers, there needs to be a complete overhaul of the company's organizational culture. To achieve this, the management should identify the root cause of the dysfunctional culture and formulate effective strategies to introduce the new culture into the organization and motivate the employees to adopt it as soon as possible. From the findings revealed by this research, it is evident that the main reason why employees are not motivated to work towards the company's goals and objectives is because they are offered poor remuneration packages and are subjected to unfavorable working conditions. It is however not enough to simply increase their remuneration packages and improve their working conditions. The employees need to feel valued, which calls for both intrinsic and extrinsic rewards. For this reason, apart from raising salaries the company should strive to achieve employee commitment by facilitating greater involvement in decision making and maintaining open lines of communication at all hierarchical levels of the organization.
Like most organizational changes, changing Wal-Mart's organizational culture, will not be a walk in the park. For this to be achieved, there needs to be concerted efforts from all the key stakeholders within the organization ranging from the senior most employees to semiskilled employees. For this change to be effective, the management should formulate specific, measurable, attainable, realistic and timely (SMART) goals and objectives for all the employees in the organization. In this regard, the employees should be able to change their perceptions and attitudes towards customers within three months. To avoid resistance to change, the change management team should sensitize all the employees about the importance of change and how they stand to benefit from it. Ideally, most of the benefits that will be accrued from the increased customer satisfaction and improved brand equity should be transferred to employees in terms of better remuneration packages. On the bottom line, the company should offer better remuneration packages to the employees and motivate them to work towards achieving customer satisfaction. Because increasing the employees' salaries will help Wal-Mart to conform to the new labor laws in the U.S., it will significantly improve the company's corporate image and enhance its relationship with customers and other stakeholders. Meanwhile, improved customer satisfaction will enhance brand equity and improve the overall profitability of the firm.
Section III: Conclusion
Apart from being the world's largest company in terms of revenue, Wal-Mart is also the biggest private employer in the world with over 2.2 million employees. Despite its position in the global retail industry, the company is still making deliberate efforts to expand its operations to other parts of the world. While this strategy has proven to be very effective as far as market share is concerned, the company has overlooked other significant factors such as brand image, employee commitment and job satisfaction. Even though these factors might not seem to be currently affecting the company's performance, they are bound to curtail its success in the future. Consequently, the company should adopt the recommendations provided in this research to pre-empt this fate. Given the size of its workforce, an increase in their salaries is bound to significantly increase its operating expenses, which will inevitably translate to higher prices. Increased customer satisfaction will however enable the company to maintain brand equity despite this increase.
References
Brea-Solís, H., Casadesus-Masanell, R., & Grifell-Tatjé, E. (2012). Business Model Evaluation: Quantifying Walmart's Sources of Advantage. Boston, Massachusetts: Harvard Business School. -The global retail industry
Clifford, S. (2013, May 28). Wal-Mart Is Fined $82 Million Over Mishandling of Hazardous Wastes. Retrieved from The New York Times: http://www.nytimes.com/2013/05/29/business/wal-mart-is-fined-82-million-over-mishandling-of-hazardous-wastes.html?_r=0
Global Data. (2014, October 10). Wal-Mart Stores, Inc. – Financial and Strategic Analysis Review. Retrieved from callisto.ggsrv.com: http://callisto.ggsrv.com/imgsrv/FastFetch/UBER1/309223_GDRT35083FSA
Hsu, T. (2014, January 15). U.S. accuses Wal-Mart of labor violations. Retrieved from Los Angeles Times : http://articles.latimes.com/2014/jan/15/business/la-fi-walmart-labor-20140116 The global retail industry
Kirkwood, D. H. (2013, August 21). Texas dispensers sue Wal-Mart; say its unlicensed sale of hearing aids is illegal. Retrieved from Hearing Health & Technology Matters : http://hearinghealthmatters.org/hearingnewswatch/2013/texas-dispensers-sue-wal-mart-say-unlicensed-sale-of-hearing-aids-is-illegal/ The global retail industry
Krafft, M., & Mantrala, M. K. (2010). Retailing in the 21st century : current and future trends (2 ed.). Heidelberg ; New York: Springer.
Ming-Ling, C., Donegan, J. J., Ganon, M. W., & Kan, W. (2011). Walmart and Carrefour experiences in China: resolving the structural paradox. Cross Cultural Management, 18(4), 443-463. The global retail industry
Nguyen, D. (2013, May 8). Women Claiming Gender Bias At Walmart Denied Class Action Status. Retrieved from Huff Post: http://www.huffingtonpost.com/2013/08/03/walmart-gender-bias-suit_n_3700598.html
Ovcina, D. (2010). he Dynamics of Market Entry and Expansion Strategy in Emerging Markets: The Case of Wal-Mart in Latin America. Sheffield, UK: Sheffield Busines School. The global retail industry
Tanwar, R. (2013). Porter's Generic Competitive Strategies. IOSR Journal of Business and Management (IOSR-JBM), 11-17.
Yahoo Finance. (2015, June 12). Wal-Mart Stores Inc. (WMT). Retrieved from Yahoo Finance : http://finance.yahoo.com/q/co?s=WMT+Competitors. The global retail industry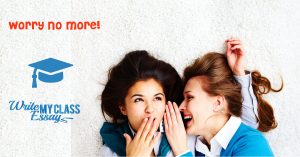 Thanks for taking a look at our sample papers
Do you need any help with your assignment?
Our aim is to help you get the best grades for your Coursework.
We are very confident in our quality of work that we offer you 100% Money back guarantee
Header Button Label: Get Started

Get Started