Kaho Naa… Pyaar Hai (Say…You Love me) is an Indian romantic thriller that revolves around Rohit (Hrithik Roshan) an aspiring singer who works as a car salesman in a showroom owned by Malik (Dalip Tahil). Rohit and his sibling, Amit, live with a Christian couple Anthony (Satish Shah) and Lily (Farida Jalal). Even though the whereabouts of their parents is not disclosed, it is assumed that the two are orphans. Rohan is introduced to Mr. Saxena (Anupam Kher), by his boss at the showroom and is instructed to help him pick out a car, which was meant to be a birthday present for his daughter, Sonia (Ameesha Patel). He bumps into Sonia while making a home delivery for Mr. Saxena, who is apparently very wealthy judging from the size of his mansion. It is later revealed that Mr. Saxena and Malik are running a drug cartel in cahoots with two police officers (Ashish Vidyarthi and Mohnish Behl). For this reason, Mr. Saxena uses an alias, "Sirji" in order to protect his identity.
From the foregoing, it is evident that Indian societies are primarily male-centered because the film was mainly dominated by male stars. However, unlike most Indian films the heroine in Kaho Naa Pyaar Hai is not cajoled or harassed by the main male character to fall in love with him. To the contrary, Sonia is attracted to Rohit and openly declares her affection for him regardless of the fact that this would paint a negative picture of her character. Rohit was apparently disinterested in Sonia, despite her best efforts to grab his attention. For instance, Rohit was very popular among the ladies on the cruise ship, which prompted Sonia to compete with them for his attention even though the two had mutual feelings for each other. The relationship between these two characters depicts possessive disinterestedness, which is evident during the initial stages of their relationship.
The theme of romanticism is depicted after Sonia and Rohit eventually confess their feelings for each other. Mr. Saxena is infuriated by their union and even goes to the extent of requesting Malik to sack him and attempts to send her daughter to New Zealand to live with his brother. Rohit, however, proves himself to Sonia's father after eloping with her and taking her back home to seek his blessings. Mr. Saxena promises to allow Rohit to marry her daughter on condition that he becomes successful. Rohit tries his luck in the music industry and apparently becomes successful, which is evident when he plans to hold a major concert. The fact that Rohit manages to persuade Sonia's father that he was worthy to marry her daughter symbolizes the triumph of love over the social and economic barriers that strained their relationship.
The romantic theme is also depicted when Sonia finds love again after losing her first love. Sonia is devastated by the news of Rohit's death and goes into depression, which prompts her father to send her to New Zealand. Sonia's cousin Neeta (Tanaaz Currim) makes deliberate attempts to help her get over her dead boyfriend, but her efforts prove to be futile. She, however meets Raj Chopra (also Hrithik Roshan) who surprisingly not only happens to be a good singer but also has a striking resemblance to Rohit. Raj develops strong feelings for Sonia and jumps through hoops before he eventually gets her to marry him.
While the Kaho Naa Pyaar Hai film depicts several Hindu customs such as marriage, it also goes contrary to a number of customs, including the fact that young people were not allowed to date or get intimate before marriage and that ladies were not allowed to expose their torso in public or talk to strangers (Mehta 38). Following their first encounter at Mr. Saxena's house, Rohit and Sonia meet at a beach party, where he continues to impress her with his talent in singing. After noticing the chemistry between the two, Sonia's friend, Atul (Rajesh Tandon), who also happens to be Malik's son, invites Rohit on a cruise to Singapore as a performer. One thing leads to another, and the two love birds eventually fall for each other after getting stranded on an Island. Not only was the youth at the boat allowed to interact freely, but most of them were also skimpily dressed in bikinis. This is, however, a common phenomenon among the upper class in the Indian society. This perhaps explains why Rohit was not very keen on getting together with Sonia while Raj, who was from the upper class of society, wasted no time in trying to win her heart. Sonia's open advances on Rohit can similarly be explained by the fact that she was liberal given that she was accustomed to the upper class lifestyle.
Another theme portrayed in Kaho Naa… Pyaar Hai that is characteristic of Indian films is corruption and the abuse of power by the privileged few in the society. Before his big concert, Rohit goes to pick Amit from school, when he witnesses the murder of the police commissioner (Ram Mohan), who, according to Malik, had to be silenced because he had found out that Malik was behind the drug scandal that was all over the headlines. Malik shoots the commissioner to death with the help of the two corrupt policemen. There is a shootout after the policemen discover that Rohit has witnessed the entire incident. Fortunately, Rohit manages to escape from the villains on a motorcycle having sustained a gunshot wound. The two policemen, however catch up with him after his bike, runs out of fuel and run him over a bridge. He succumbs to his death, and the entire incident is made to appear as though it was an accident.
Other than that, no sooner did Raj and Sonia land at the airport in India than he was spotted by one of the corrupt officers, who shot him on the spot. Raj and Sonia manage to escape, but Raj is wounded on his arm. It then dawns on Raj that the villains had mistaken him for Rohit. After this incident, Raj and Sonia realize that Rohit's death was not an accident. Despite the fact that Sonia suffers perhaps the greatest blow from Rohit's death, she is merely used to provide the basic conflict in the plot and ultimately reduced to a pretty appendage. This further illustrates that India is a patriarchal society.
Finally, the film depicts justice and fairness which are also common in most Indian films. Raj stays with Rohit's family and friends to hide from the authorities, where he finds out that Amit had witnessed Rohit's confrontation with Malik and the two police officers. Raj colludes with Sonia and a couple of Rohit's friends to set the villains up by purporting publicly that he was Rohit. Luckily for them, their plan works splendidly, and the culprits are ousted, but Malik kidnaps Sonia in order to lure Raj to a secluded location. Meanwhile, Mr. Saxena tries to warn the three that it was merely a set up after finding out about the plan from his daughter. Malik, however, perceives it as one of Saxena's mind games because he had not been directly implicated in Rohit's murder.
Raj succeeds to rescue Sonia after killing the officers, but they are confronted by Malik, who points a gun at them. Sonia is baffled after finding out who Malik really was, and just as he was about to disclose Saxena's involvement with the cartel, Saxena shoots him dead. Notwithstanding, Raj uses Malik's phone to identify Saxena as the fourth villain who was being referred to as Sirji. Saxena confesses his involvement with the cartel and is taken away by the authorities after apologizing to Sonia for his involvement in Rohit's murder. In the aftermath of the saga, Raj asks Sonia to marry him and takes her along with Amit back to New Zealand.
Works Cited
Kaho Naa… Pyaar Hai. Dir. Rakesh Roshan. Perf. Hrithik Roshan, Ameesha Patel and Anupam Kher. 2000. web. Kaho Naa Pyaar Hai
Mehta, Monika. Censorship and Sexuality in Bombay Cinema. Austin, Texas: University of Texas Press, 2012. web. Kaho Naa Pyaar Hai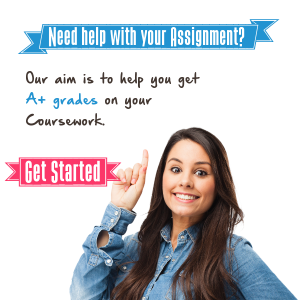 Thanks for taking a look at our sample papers
Do you need any help with your assignment?
Our aim is to help you get the best grades for your Coursework.
We are very confident in our quality of work that we offer you 100% Money back guarantee
Header Button Label: Get Started

Get Started