Trait Leadership was the first leadership theory to be developed in the 1920s. The theory attempted to identify the common characteristics of effective leaders (Harvard Business Review, 2011). To this end, business leaders were measured, weighed and subjected to a battery of psychological tests to determine whether they possessed the right traits to be effective leaders. Even though physical characteristics such as height and weight were initially considered, several authors have over the years refined these characteristics and isolated various intrinsic traits for effective leaders. According to Northouse (2010), the major leadership traits include intelligence, self-confidence, determination, integrity and sociability. Other traits include responsibility, initiative, persistence, agreeableness, masculinity, dominance, extroversion, conservatism and tolerance.
The theory essentially suggests that organizations can perform better if the senior managers have designated leadership profiles (Northouse, 2010; Roberson, 2011). Human resource managers who are enthusiastic about this theory, therefore, utilize a myriad of personality instruments to identify the right people to fill other managerial positions within their organizations. The rationale behind this selection strategy is that recruiting the right people will significantly increase the overall performance of an organization. Organizations can specify the traits or characteristics that they value most in their employees and incorporate them in personality assessment measures to determine whether individuals have the right traits to meet organizational goals and objectives.
Other than recruitment and selection, the trait approach is used for personal awareness and development. Managers who are cognizant of their individual traits can gain valuable insights about their strengths and weaknesses and how they are perceived by other employees within the organization. Through trait assessments, managers can determine whether they have the qualities to move up or across the corporate ladder. This assessment also gives individuals a clearer picture of their personality as leaders and how they fit into the organizational hierarchy. In areas where their traits fall short of the company's expectations, they can make deliberate efforts to change them to increase the potential impact of their overall traits to the performance of the organization. Nonetheless, the trait theory has been criticized by several authors due to inconclusive results on what effective leaders have in common.
There are several advantages of trait approach including its intuitive appeal; the extensive research carried out in the approach and the fact that it is more conceptual in nature compared to other approaches. Moreover, the approach provides benchmarks that can be observed by leaders. On the other end of the spectrum, while the approach fails to delimit a definite list of leadership traits, it also overlooks unique situations. Consequently, the approach has resulted in highly subjective determinations of the most important leadership traits. Research on the trait approach also fails to consider traits in relationship to leadership outcomes. Finally, it has been criticized for its lack of contribution to training and development for leadership.
Despite the numerous drawbacks of the trait approach, it is pivotal to effective leadership. It can be leveraged by employees at various levels and almost all types of organizations to improve their individual performance and overall performance of their organizations. Even though it does not provide distinct traits, it provides a general direction about the traits of an effective leader. Through personality trait assessments, managers can gain insights into whether they possess the traits of effective leaders, thereby putting them in a position to identify their individual strengths and weaknesses concerning leadership.
References
Harvard Business Review. (2011). HBR's 10 Must Reads On Leadership. Boston, MA: Harvard Business School Press.
Northouse, P. G. (2010). Leadership : theory and practice. Thousand Oaks : Sage Publications.
Roberson, R. L. (2011). Quality: Tenets on Leadership. New York: Create space Independent Publishers.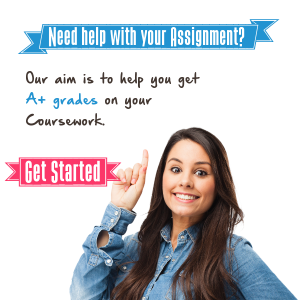 Thanks for taking a look at our sample papers
Do you need any help with your assignment?
Our aim is to help you get the best grades for your Coursework.
We are very confident in our quality of work that we offer you 100% Money back guarantee
Header Button Label: Get Started

Get Started