Supply chain management has evolved significantly since the inception of the company. First, in light of the increasingly high competition in the global business environment, the management has been prompted to establish business relationships with suppliers who are not only reliable but also offer competitive prices for their products and services (Antai, 2011, p. 1107). This is however easier said than done because the company has, on most occasions, been forced to pay a premium for reliability. As such, supply chain management personnel are faced with the difficult task of striking a reasonable balance between cost and reliability.
Apart from that, there is the issue of responsible sourcing and sustainable supply chain management (Walker & Jones, 2012, p. 15). In order to compete favorably, with other key players in the industry, the company has recently been forced to go green. Even though we are yet to release our first sustainability report, the management has been making deliberate efforts to reduce the pollution effects of our production activities in a bid to reduce the carbon footprint of our supply chain. Apart from responsible sourcing, this also calls for extensive background checks on most of our supply chain stakeholders. The company has become very choosy about those suppliers it contracts with because any unethical or unorthodox business practices they engage in will ultimately reflect badly on our company.
Finally, the advancement in information and communication technology, has been accompanied by increasingly effective and efficient means of communication that have proven to be a major source of competitive advantage for several companies. Most organizations have implemented information systems that facilitate fast and effective communication with their supply chain stakeholders, while at the same time enabling them to manage inventory levels and operation costs (Deraman, et al., 2012, p. 2403). In light of this, the company found it in its best interests to invest in state of the art supply chain management information systems to promote effective supply chain management.
Due to the aforementioned challenges, the management has adopted a project management approach to manage its supply chain (Zuo, et al., 2009, p. 386). The supply chain management team constitutes three members who have to consult extensively before making any major decisions affecting the organization. Although this slows down the decision making process, it helps to ensure that all pertinent factors are taken into account while selecting supply chain stakeholders and making major investment decision. However, even though a supply chain information management system was implemented in the organization, it is largely underutilized because most employees prefer to do things the old way. This is result of poor change management strategies on the part of the management. Because a huge chunk of the company's resources was invested in the management information system, the management should strive to ensure that it is being utilized in order to increase the overall efficiency of the company. Moreover, all the employees in the organization should be sensitized on the significance of sustainable supply chain management so that they can contribute towards minimizing the pollution effects of the company's production activities. This function is currently solely addressed by the supply chain management team.
References
Antai, I., 2011. Supply chain vs supply chain competition: a niche-based approach. Management Research Review, 34(10), pp. 1107-1124.
Deraman, R. et al., 2012. The roles of information and communication technology (ICT) systems in construction supply chain management and barriers to their implementation. African Journal of Business Management, 6(7), pp. 2403-2411. Managing Projects and Supply chain Management
Walker, H. & Jones, N., 2012. Sustainable Supply Chain Management as a Strategic Tool for Competitive Advantage in Tea Industry in Kenya. Supply Chain Management, 17(1), pp. 15-28. Managing Projects and Supply chain Management
Zuo, K., Potangaroa, R., Wilkinson, S. & Rotimi, J. O., 2009. project management prospective in achieving a sustainable supply chain for timber procurement in Banda Aceh, Indonesia. International Journal of Managing Projects in Business, 2(3), pp. 386-400.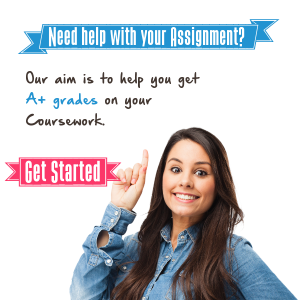 Thanks for taking a look at our sample papers
Do you need any help with your assignment?
Our aim is to help you get the best grades for your Coursework.
We are very confident in our quality of work that we offer you 100% Money back guarantee
Header Button Label: Get Started

Get Started