Assignment Requirements
In the context of social media and digital humanitarianism – What is the most important new technology for solving world problems?
Answer
Important new technology for solving world problems.
People throughout the world are faced with many long-standing problems such as lack of food and clean water, poverty, diseases, natural disasters, and war. New technologies have been developed to aid in alleviating these societal problems. Advances in technology have made it possible for ordinary people to solve big problems without necessarily depending on governments, researchers or even powerful individuals. Technological innovations such as the internet, cell phones, social media and mobile apps have helped solve many issues throughout the world. This article argues that development of mobile devices is the most important technology in solving world problems in the context of social media and digital humanitarianism.
Yaseen (2014) explained that the invention of mobile devices and their general acceptance has helped to solve major issues around the world. This is because the devices have channels through which a network can be created for people to connect on a regular basis for a common purpose. Such purposes include staying in contact with close relatives and friends, transfer of money, business deals and transactions, or humanitarian aid. For instance, when an earthquake hit Haiti in 2010, mobile devices were used to collect funds from digital humanitarians, to map out crisis areas, and to give status reports.
According to Buscher, Liegl, and Thomas (2014), the devastating earthquake in Haiti was the origin of digital humanitarianism, a movement for disaster response through transformational social, economic, and political practices. Since then, mobile and digital technologies have been used to manage crises hence shifting the paradigm on humanitarianism. However, the technology used in Haiti was first used in Kenya in 2008 to monitor election-related violence. The mobile technology, known as Ushahidi, helps to collect reports and turn them into maps by utilizing cell phones and internet for better coordination of humanitarian response. The technology has been used in Chile and Ecuador which experienced earthquakes recently.
Digital humanitarianism uses crisis mapping to make vital information available faster than the traditional means of communication. It, therefore, benefits crisis response by creating a sense of fellowship and synergy. Digital humanitarians use mobile devices to deliver urgent information about major crises like earthquakes, fire, or bombings. It does so by utilizing digital coaction, which is the use of social media to improve conditions for humanity. For instance, in the case of Haiti, digital humanitarians perused through Facebook posts, texts, and other messages to gather information about victims. The information was used by crisis-response agencies to provide aid in a timely manner.
The ability of mobile devices to incorporate technological applications such as the internet, social media platforms, money transfer, and mapping applications has made it the most important tool for solving world issues. Muggah and Meier (2013) noted that relief organizations can benefit from new technologies such as mobile devices if they change their mindset. The organizations will benefit from volunteer and technical communities created in social media in response to major disasters.
Granryd (2017) explained five ways through which mobile technology helps in humanitarian emergencies. First, through basic connectivity people are able to communicate in times of crises either through texts, phone calls or internet. Secondly, through humanitarian cash transfers, relief agencies are able to deliver assistance for instance by using mobile money. For example, in Kenya, mobile network operators Safaricom and Airtel partner with relief organizations such as the Red Cross to collect aid donations in case of emergencies. The third way mobile devices help is by providing identity by authenticating those affected by disasters. Fourthly, Mobile technology has increased access to utilities such as power and water, especially for people living in emerging economies. Finally, Granryd (2017) noted that mobile technologies improve dignity and choice by helping communities self-organize and respond to disasters.
The current world problems include climate change, tsunamis, drought, floods, hurricanes, and terrorism all of which lead to deaths, injuries, and damage to property (Valentini & West, 2013). At the same time, the use of smartphones, tablets, and other mobile technologies have increased. Therefore, governments and relief agencies, as well as ordinary citizens, should use mobile technology to provide aid and communication in times of emergencies. In this regard, policymakers and entrepreneurs should develop applications and mobile tools necessary to mitigate damage, save lives, and communicate to the public.
Mobile devices, especially the smartphones which are internet enabled, aid the users to access social media platforms such as Twitter, Linkedin, and Facebook; all of which are changing the world in a variety of ways. For instance, the health industry uses reviews in social media to improve its performance. In addition, it helps people who are suffering from a similar condition to network and stay in touch. Secondly, social media is helping to solve the problem of bad governance by allowing citizens to share ideas, initiatives, and plans which help leaders become more accountable, transparent, and hardworking. Thirdly, social media has helped disaster response through, for instance, the Facebook's Safety Check which allows users in disaster areas to confirm their safety (Guzman, 2016).
As it has been discussed in this paper, new technology helps in alleviating societal problems such as natural disasters. In the context of social media and digital humanitarianism, mobile phone technology has been shown to be the most important tool in solving world problems. Mobile devices have opened channels for people to connect with close family members, relatives, friends, business partners, and clients. Mobile phones help in connecting with people affected by disasters through innovative ways such as hotspots and crisis Apps to improve resilience and cooperation among the various actors in the humanitarian sector. By increasing access to information and communication, mobile technology helps both the affected and those who are helping. For instance, Ushahidi is an open source innovative model that works with mobile technology to organize events and disasters into timelines and interactive maps thereby providing accurate information in real-time.
References
Buscher, M., Liegl, M., & Thomas, V. (2014). Collective Intelligence in Crises. Social Collective Intelligence, 243-265.
Granryd, M. (2017, August 22). Five ways mobile technology can help in humanitarian emergencies. World Economic forum, Retrieved from https://www.weforum.org/agenda/2017/08/mobile-technology-humanitarian-crisis/
Guzman, A. (2016, April 07). 6 ways social media is changing the world. World Economic forum, Retrieved from https://www.weforum.org/agenda/2016/04/6-ways-social-media-is-changing-the-world/
Muggah, R., & Meier, P. (2013, December 10). The digital humanitarians are coming. reliefweb, Retrieved from
Valentini, E., & West, D. (2013, July 1). How mobile devices are transforming disaster relief and public safety. Brookings, Retrieved from https://www.brookings.edu/research/how-mobile-devices-are-transforming-disaster-relief-and-public-safety/\
Yaseen, M. (2014, November 11). What is the most important new technology for solving world problems? Education Makes Difference, Retrieved from http://educationmakesdifference.blogspot.co.ke/2014/11/what-is-most-important-new-technology.html
Looking for the best essay writer? Click below to have a customized paper written as per your requirements.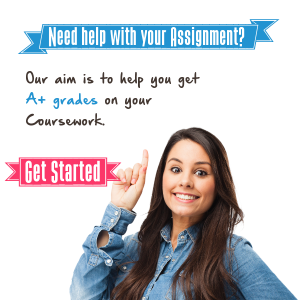 Thanks for taking a look at our sample papers
Do you need any help with your assignment?
Our aim is to help you get the best grades for your Coursework.
We are very confident in our quality of work that we offer you 100% Money back guarantee
Header Button Label: Get Started

Get Started